$93 Hyperbaric Oxygen Therapy Session
Special Promotion: Appointment Exclusive to First-Time Users of this Service.

50% off     $94 Off     Regular Price $187

Limit 1 per Client and 1 as a gift to another person.

Select "Hyperbaric Oxygen SALE (60 Minutes)" from "Appointment Type" to Book your appointment.
Package deals and multiple sessions are available after creating an account.
1. Select an "Appointment Type"
2. Click on a date in the calendar
3. Click the "Search" button
(If No appointments remain available today for online booking. Please select a different day or contact us for more options.)
4. Select a day and time
5. Follow the rest of the Booking process
Having Trouble Booking Online?
Give us a call and we'll help you out.
Wellness Origin (317) 979-1234
Wellness Origin Spa
937 Keystone Way N.
Carmel, IN. 46032
What is hyperbaric oxygen therapy?
Hyperbaric Oxygen Therapy (HBOT) features the use of a pressurized hyperbaric oxygen chamber. It is a simple, non-invasive and painless session.
Hyperbaric Oxygen Therapy's power attributes to flooding the cells with oxygen. Oxygen levels remain higher in tissues for several hours after a session. This encourages capillary stimulation. This allows more blood gets to the site of concern. Good oxygen levels also create red blood cells as more flexible.  Red blood cells maneuver through the twists and turns of the capillaries. By doing so, the red blood cells get to where they are needed with Hyperbaric Oxygen Therapy.
Hyperbaric Oxygen Therapy provides deeper penetration of oxygen. Oxygen serves as an important element of our existence. It serves as the element that sustains us. It serves as what we need for all biological functions in our bodies. Functions range from boosting energy, to breaking down congestion. Environmental pollution and toxic overload cause biofilm formations. These are known as toxic mucus layers, in the tissues and organs. This interferes with the absorption of nutrients including oxygen. Under these circumstances, the body's biological functions compromise. The condition leads to poor health and earlier physical signs of aging. Book your appointment NOW for Hyperbaric Oxygen Therapy at Wellness Origin Spa Indianapolis in Carmel, IN.

Some of the physiological benefits of Hyperbaric Oxygen Therapy:
– Increased neuronal energy metabolism in the brain
– Can create sustained cognitive improvement
– Wakes up sleeping (idling) brain cells that are metabolizing enough to stay alive but are not actively "firing."
– Enhances the body's ability to fight infections
– Acts to help reduce tissue swelling
– Helps to Deactivate toxins and poisons
(e.g. side effects from food poisoning, spider bites, air pollution, etc.)
– Enhances bodies ability to deal with wounds
– Creates an immediate aerobic state
– Helps the body to remove stagnant toxicity
– Promotes additional collagen production
What to expect from hyperbaric oxygen therapy sessions:
Depending on the nature of the wellness & fitness goal, the number of sessions recommended varies. Some circumstances benefit from few sessions. Others require 20-40. In addition, Hyperbaric Oxygen Therapy sessions typically require 60 min. Similarly, if the sessions run in one-hour increments, we allow clients to enjoy two within 24 hours. We allow this as long as there is a four-hour air break between 60-minute treatments. In addition, if the session runs for 90 minutes, we provide only one session within 24 hours.
We suggest that you wear cotton clothing in the chamber during Hyperbaric Oxygen Therapy. We do not allow cosmetics, perfumes, hair preparations. Also, deodorants, wigs or jewelry in the chamber. We advise clients not to consume alcohol or carbonated drinks for four hours prior to sessions of Hyperbaric Oxygen Therapy.
To Learn More about the Benefits, Latest Research, and Safety of Hyperbaric Oxygen Therapy go to the website of Dr. Zayd Ratansi, ND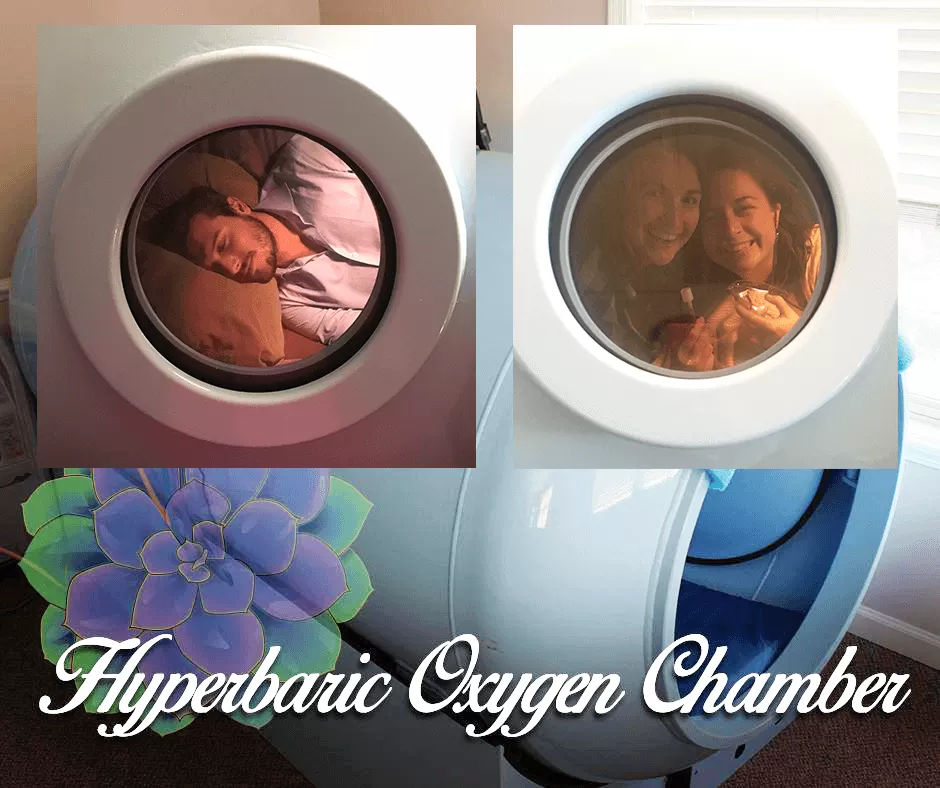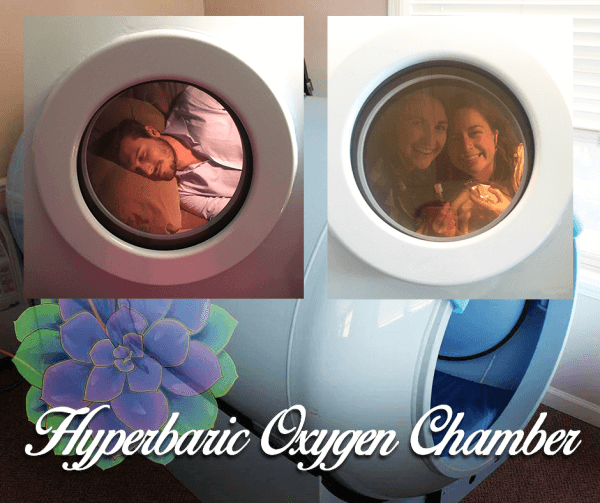 Super Safety of HBOT
The industry considers hyperbaric oxygen therapy sessions to be a very safe procedure. The treatment contains excellent safety records across the board. For instance, have you ever experienced the landing process on an airplane? When your ears feel congested? This serves as the most common, minor concern. It occurs in only 10% of persons using Hyperbaric Oxygen Therapy. Anything beyond these side effects we consider as very rare.
Hyperbaric Oxygen Therapy is used throughout the country. At our Spa, we bring you the same state-of-the-art incredible technology that is HBOT. We serve to assist you in improving your beauty, health, and fitness!
Read some tips we recommend for your maximizing both your safety and the benefits of the treatment:
Always follow the instructions of the Hyperbaric Specialists. Feel free to ask if you have any questions, and we happily answer these questions for you.
Use the oxygen delivery mask for an added comfort during your session.
If you have a blood sugar imbalance, make sure you have something to eat before your Hyperbaric Oxygen Therapy session.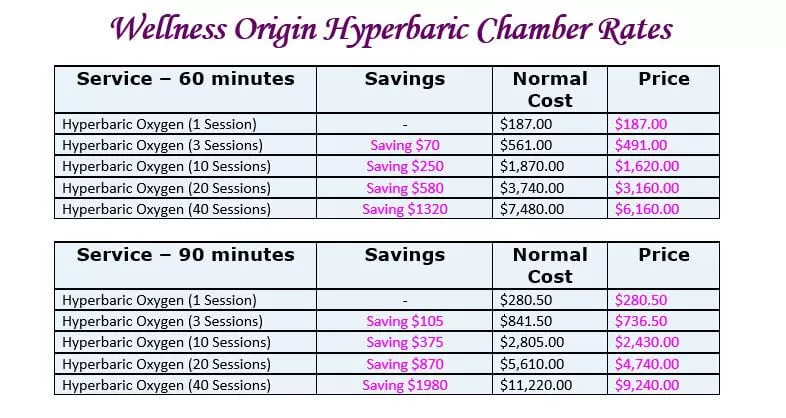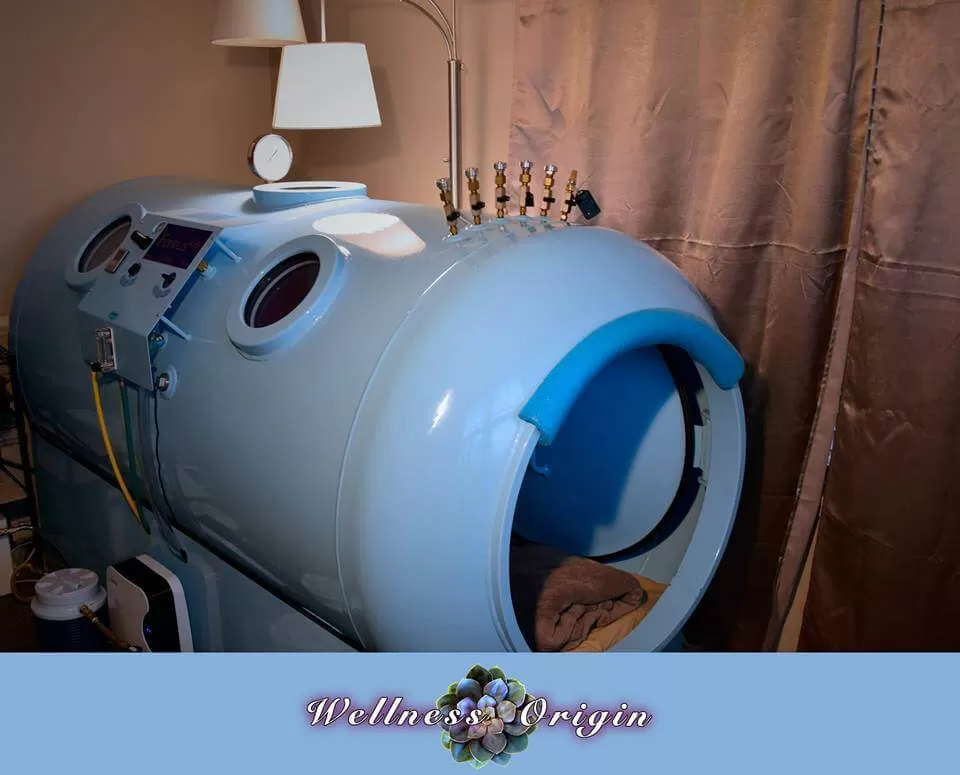 Own Your Own For Your Home
Call 317-979-1234 to receive purchasing details.
Portable Mild Hyperbaric Oxygen Chamber








This website is for educational purposes only. It is not intended as a substitute for the diagnosis, treatment and advise of a qualified licensed professional. The site offers people general information and in no way should anyone consider that the site represents the practice of medicine. The site assumes no responsibility for how the material is used. Also note that this website frequently updates its contents, due to variety of reasons. No statements or implied treatments on this website have been evaluated or approved by the FDA. It is important that you do not reduce change or discontinue any medication or treatment without first consulting your doctor. Please consult with your doctor before beginning any new program.
These statements have not been evaluated by the FDA. These services and products are not intended to diagnose, treat, prevent or cure any specific disease.