BOOK YOUR FACIAL APPOINTMENTS
ONLINE HERE
"Dermaplaning Facial Sale"   |   Sale Price $48
Limited Availability   |   61% OFF

Regular Price $125      That's $77 off
Purchase at this sale price now even for an appointment at a later date.
Limit 1 per client.

Select "Dermaplaning Facial (Sale) (60 Minutes)" from "Appointment Type" to Book your appointment.

Package deals and multiple sessions are available after creating an account.
Select an "Appointment Type"
Click on a date in the calendar
Click the "Search" button
Select a day and time
Follow the rest of the Booking process
Having Trouble Booking Online?
Give us a call and we'll help you out.
Wellness Origin (317) 979-1234
Wellness Origin Spa
937 Keystone Way N.
Carmel, IN. 46032
The BEST Organic Facial & Skin Care in Indianapolis. Located in Carmel, IN.
Treat your senses and your skin to an exotic skin care line. Our line combines the highest quality Biodynamic ingredients with the old world knowledge of herbs and fruits.

Choosing the correct products for your skin type can seem to be a daunting task. Our Aestheticians at Wellness Origin can help you choose the products to suit best your skin type. Whether your skin is dry, normal, combination, sensitive or oily. In conclusion, replace the days of daunting skin care with fresh, fun facials. We look forward to serving you at Wellness Origin Spa Indianapolis.
Custom Enzyme Peel (60 Minutes)
A gentle and effective alternative to chemical peels.
Using the finest natural enzymes, extracts and acids customized to your skin type, to accelerate exfoliation of dull dead skin cells, reduce the appearance of hyperpigmentation and fine lines, and revealing a smoother, softer more radiant complexion.
This treatment replenishes the skin's moisture and elasticity and helps prevent visible signs of aging. 60-minute treatment.
We recommend getting a Custom Facial Blend every 2 to 3 weeks.
Single session – $125
3 Session Sale – $328 (Savings $47)
6 Session Sale – $628 (Savings $122)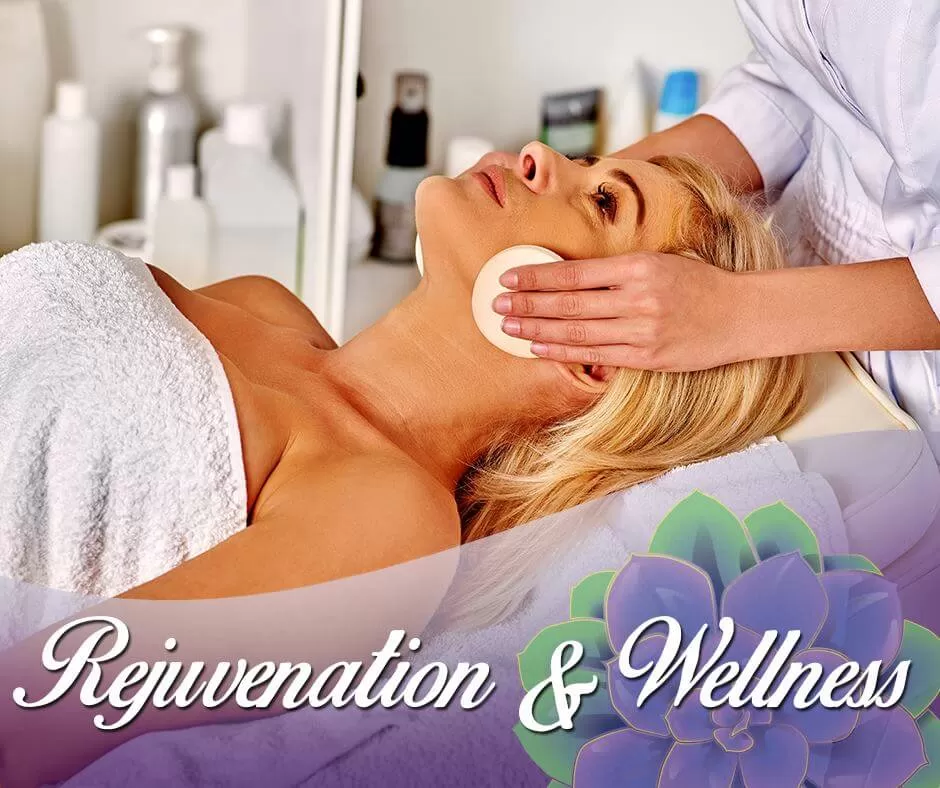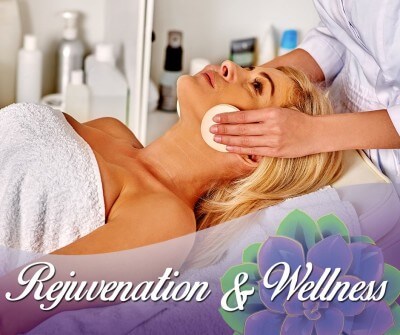 H2O2 Hydrating Facial



This facial service uses modern technology to hydrate, extract, and cleanse.
The three step process uses serums to:
1) Cleanse and peel with gentle exfoliation and relaxing resurfacing.
2) Extract and hydrate by removing debris with the painless suction and then hydrating the skin with intense moisturizers.
3) Fuse and protect by saturating the skin with antioxidants and peptides.
This process addresses a variety of skin concerns such as fine lines and wrinkles, elasticity and firmness, oils and enlarged pores, with its unique Vortex-Fusion delivery system its spiral design delivers painless extraction.
Single session – $147
3 Session Sale – $397 (Saving $44)
6 Session Sale – $749 (Saving $133)
Our H2O2 Hydrating Facial machine allows you to customize by adding on these perks for even more corrective steps:
1) Ultrasound: Using vibration, it helps penetrate the products deeper into the skin, while promoting blood circulation, and lymph circulation. $48
2) Skin Scrubber: Helps remove dead skin and blackheads. $48
3) Radio Frequency: Improves fine lines, promotes collagen and elasticity. $48
4) Oxygen Spray Gun: Hydrates the skin. $48
5) Cold Hammer: Shrinks pores, tightens skin, removes wrinkles, promotes collagen, eliminates redness and sensitivity, and fades dark circles and bags under the eyes. $34
6) LED Mask: "RED" skin cell regeneration, promoting blood circulation, relieving acne scars, allergic dermatitis, relieving pain, and activating active ingredients. "BLUE" kills acne bacteria, inhibits sebaceous glands, prevents wound infections, and calms allergic skin. "GREEN" has a calming effect for sensitive skin and mind and body. "YELLOW" effectively treats skin redness/erythema, relieves redness, pigment redness and other effects.  $24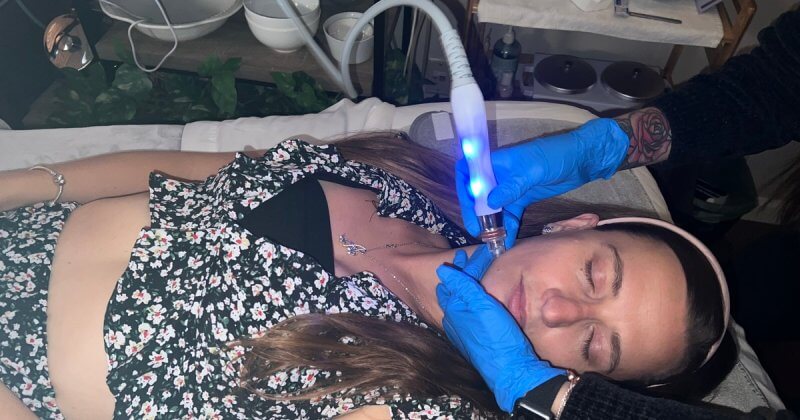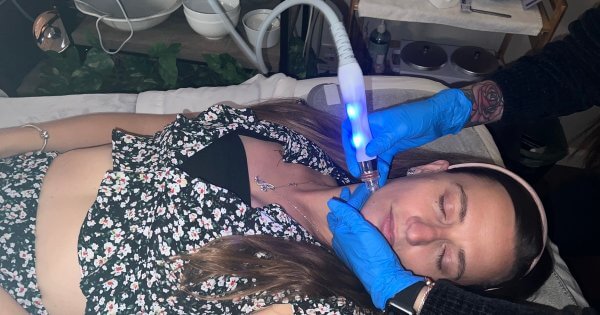 Dermaplaning Facial
A treatment that reduces the appearance of fine lines, visible acne scars, and dark spots.
This facial service is a safe and highly effective form of exfoliation of the skin that requires no downtime.
Your esthetician will skillfully use a sterile surgical scalpel at the correct angle to remove the top layer of old, dull skin, along with all your peach fuzz.
This procedure is recommended for all skin types except those with acneic skin.
Dermaplaning triggers the cell regeneration process and allows products to better penetrate skin, such as an enzyme peel. Dermaplaning is also excellent for removing the thin wispy hair, or "peach fuzz". This hair can make the application of makeup more uneven. Removing this hair which can often accumulate dirt and oil, along with the excess dead skin cells will make your skin much smoother and softer.
Dermaplaning Facial Treatment uses a sterile, surgical scalpel to gently "shave" the skin's top surface layer, removing the dead skin. This layer of skin is the buildup of the normal dead skin cells that make up the outer layer of skin. A thin layer of these cells is necessary as a normal barrier to the skin surface, but buildup of too many of these cells can lead to a dull dry look. Removing this layer can freshen the look of the skin, giving a brighter and smoother complexion.
You should obtain a healthier appearance after the first session, but best results occur after a series of treatments. Typically, a series includes six treatments, with visible improvements after two or three treatments. It can be performed frequently, up to one time per month.
This treatment includes a customized facial designed for your needs.
Single session – $125
3 Session Sale – $328 (Savings $47)
6 Session Sale – $628 (Savings $122)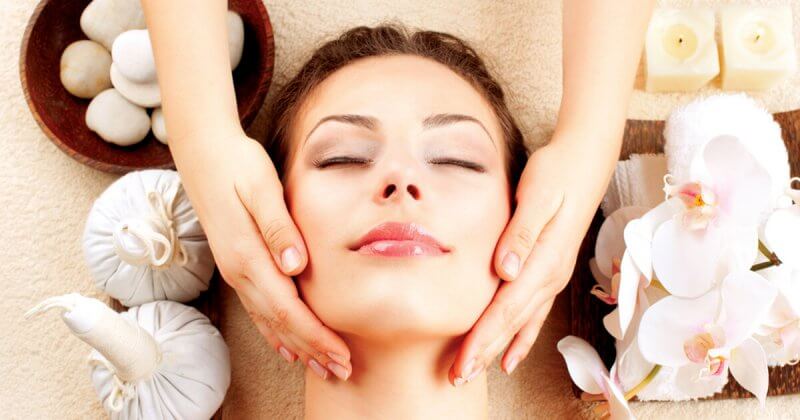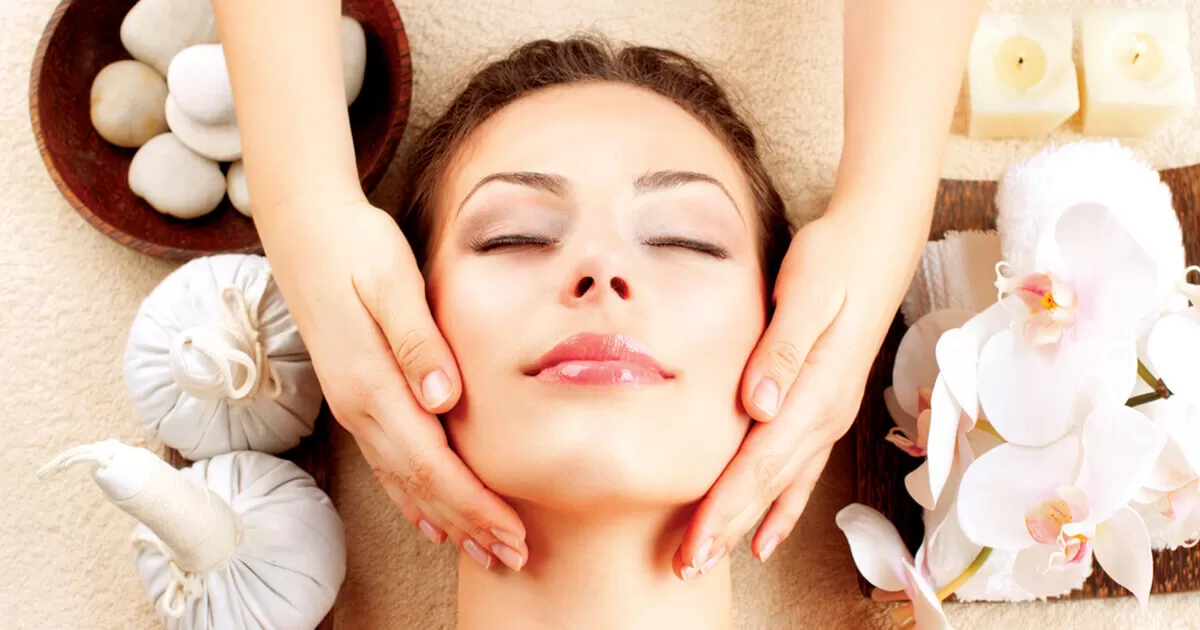 Nano Needling Facial



A Service for facial rejuvenation improving tone & texture.
Reduces the appearance of enlarged pores, fine lines, aging skin, Scarring, and pigmentation.
Great for targeting crow's feet and lip lines.
Nano Needling is a gentle and safe noninvasive cosmetic treatment that can be used on all skin types.
Uses microscopic tips that penetrate the skin's epidermis injecting serums into the top layers of the dermis, allowing the skin to better absorb the infusion.
This transdermal serum delivery system also increases collagen and elastin production.
We recommend starting your nano needing treatments with weekly sessions for the first month, followed by at least one session every two to three months to maintain your results.
Single session – $125
3 Session Sale – $328 (Savings $47)
6 Session Sale – $628 (Savings $122)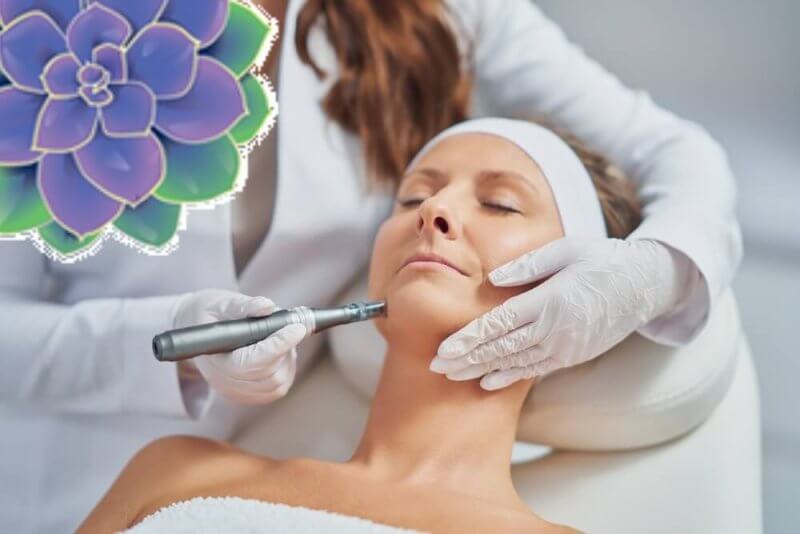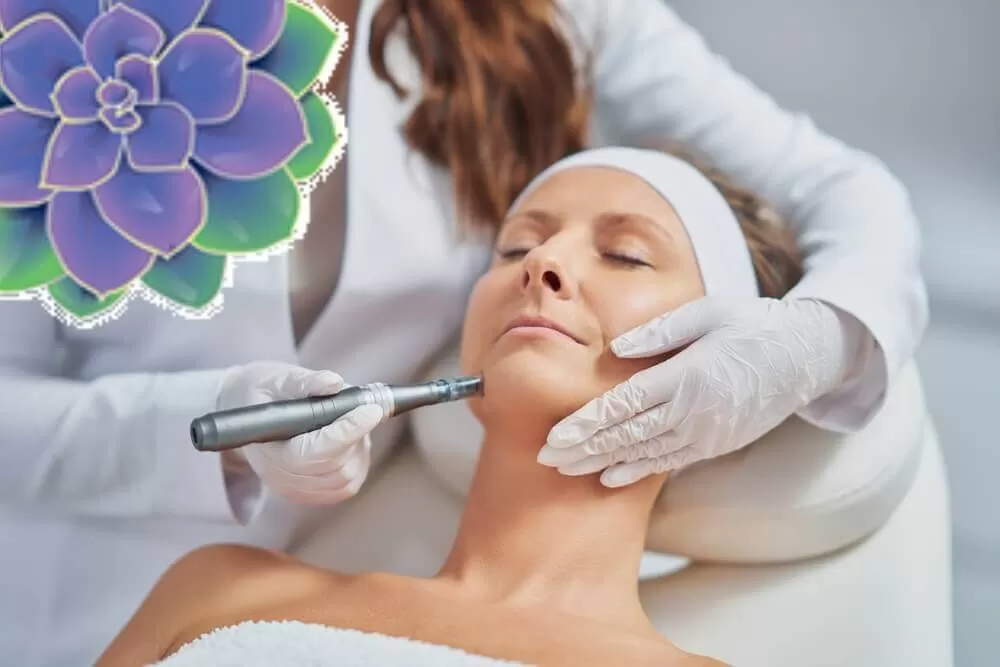 Microdermabrasion Facial
Experience Radiant Skin with Microdermabrasion Facial: Your Path to Youthful Beauty
Explore the transformative potential of microdermabrasion facial—a cutting-edge, non-invasive procedure that rejuvenates your skin, unveiling a smoother and more radiant complexion.
Microdermabrasion Facial Unveiled: Elevate Your Skin's Beauty
Microdermabrasion facial delicately eliminates dead skin cells through controlled abrasion, revealing healthier skin and enhancing its texture while stimulating collagen and elastin production. Whether addressing sun damage, fine lines, acne scars, hyperpigmentation, or large pores, microdermabrasion offers a comprehensive solution.
Benefits Galore: Unveiling Microdermabrasion's Magic
Radiant Rejuvenation: Experience a youthful glow as your skin becomes smoother and revitalized.
Bid Adieu to Fine Lines: Watch wrinkles fade, leaving behind a rejuvenated visage.
Conquer Acne Scars: Microdermabrasion evens skin tone, diminishing acne scars.
Pore Perfection: Rejoice in refined pores, achieving a flawless complexion.
Supple Elegance: Indulge in softer, supple skin radiating beauty.
Gentle Aftercare: Navigating Post-Microdermabrasion
Anticipate mild side effects like temporary redness, swelling, or bruising, which naturally dissipate within days. Embrace renewed skin and heightened confidence.
Cherishing Your Skin: Aftercare Essentials
Safeguard your skin from the sun for 24 hours.
Embrace 10-minute cold compresses.
Nurture with gentle cleansers and moisturizers.
Refrain from makeup for 24 hours.
Unveiling Transformation: Microdermabrasion Results
Experience visible change within weeks, with 3-6 sessions required for optimal outcomes.
Embrace microdermabrasion facial's allure—a journey to timeless beauty and radiant skin. Embark on your path to youthful rejuvenation today, and witness the transformation firsthand.
Single session – $98
3 Session Sale – $264 (Savings $30)
6 Session Sale – $513 (Savings $75)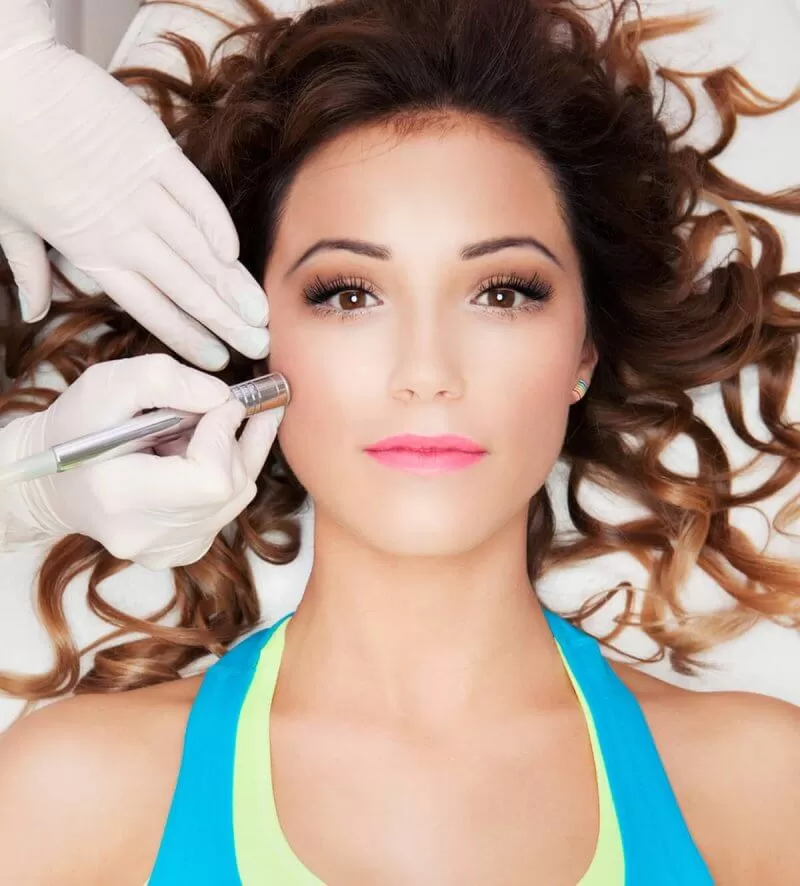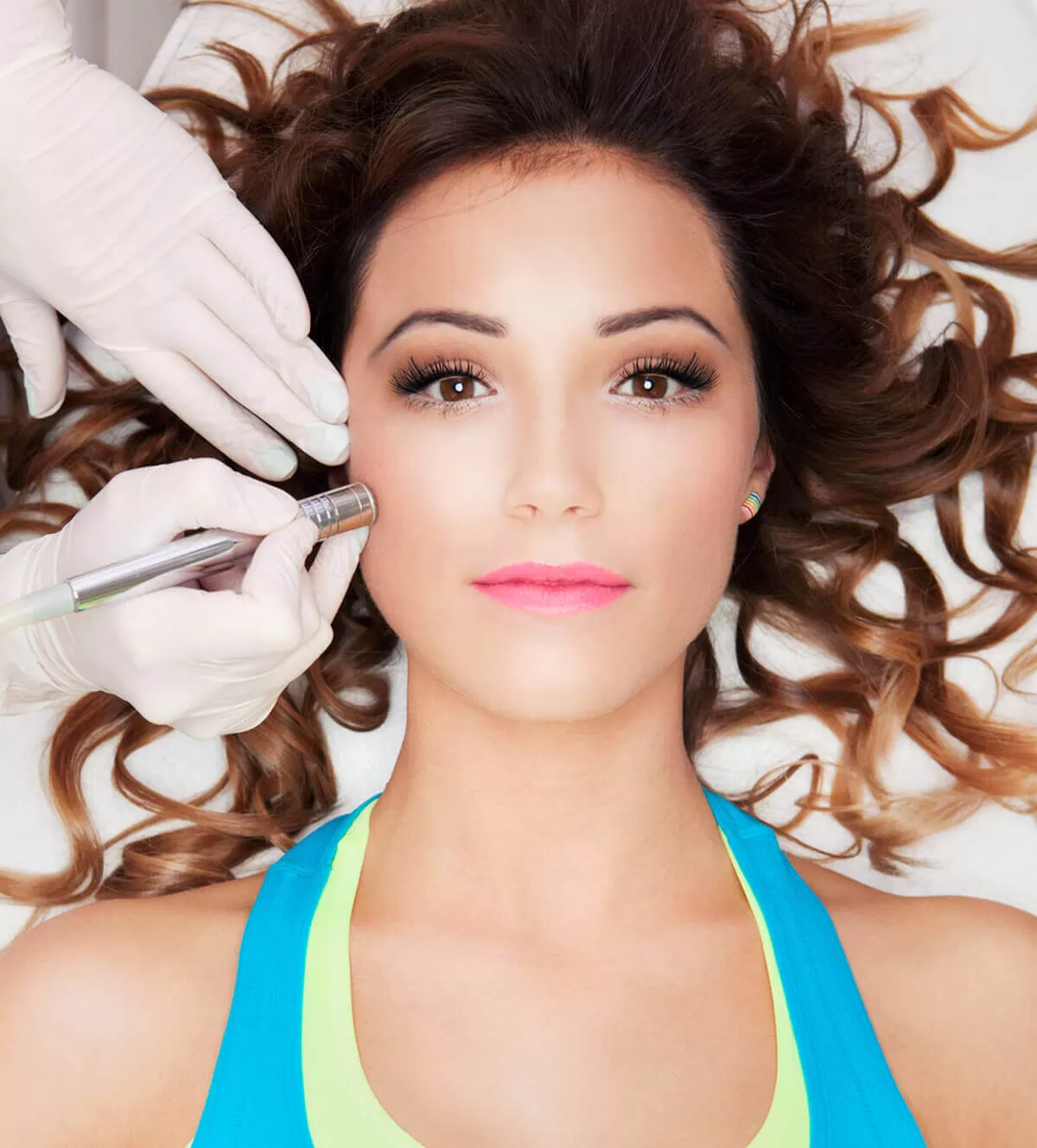 Facial Custom Blend (60 Minutes)
A luxurious facial customized to your skin type and addressing your skin care concerns.
Implementing a blend of all natural and organic products to gently yet effectively deep cleanse, exfoliate and hydrate your complexion, finessing your troubled areas, and leaving your skin with a firmer, plumper and dewier glow. 60-minute treatment.
We recommend getting a Custom Facial Blend every 2 to 4 weeks, as dead skin cells will accumulate, and your skin will be ready for regular maintenance and care.
Monthly Membership & Packages Discounts are available.
Single session – $125
3 Session Sale – $328   (Savings $47)
6 Session Sale – $628   (Savings $122)
Facial Custom Blend Mini (30 Minutes)
Single session – $65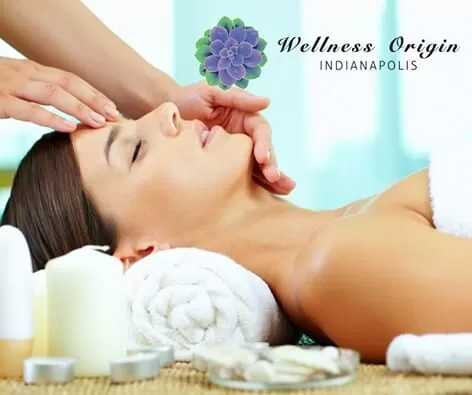 Join Our "Facial Custom Blend Membership" Program
Your first "Facial Custom Blend" of each month for $84
In addition, 10% off all product purchases
Call to setup your monthly membership: (317)-979-1234
LED Light Therapy Facial



This therapy is designed so you can focus on your unique skin concerns.
This treatment includes a customized facial designed for your needs.
It can be used to treat acne, rosacea, psoriasis, hyperpigmentation, inflammation, fine lines, and even sagging skin. LED Light therapy also helps stimulate collagen production and improves the natural elasticity in the skin.
It also reduces fine lines, wrinkles, and dark spots along with treating acne scars, reducing redness and bacteria in the skin.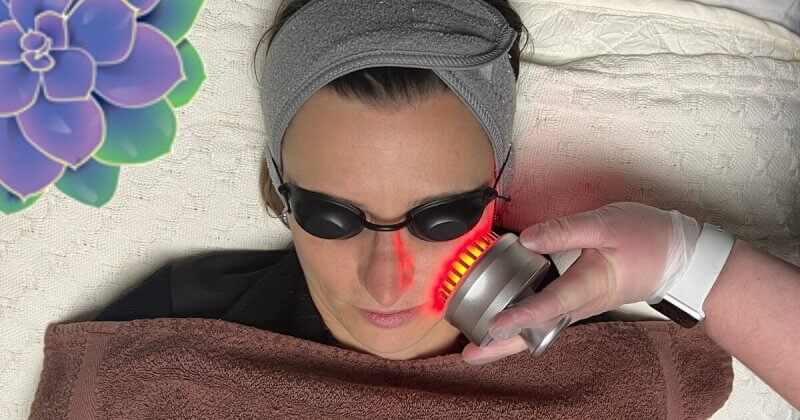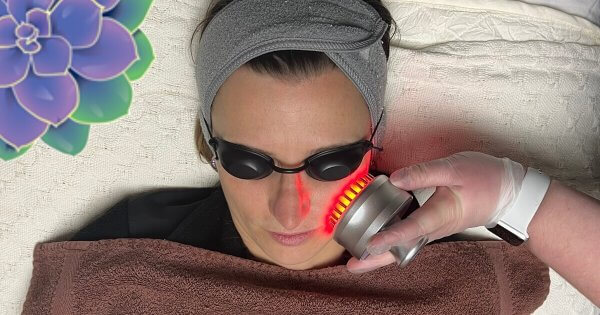 LED Light Therapy Treats

Acne
Age spots
Dermatitis
Dull complexion
Eczema
Psoriasis
Rosacea
Sun damage
Wrinkles

Additional Benefits of LED Light Therapy Include:

Decrease in appearance age spots.
Promotes better blood-flow and circulation by forming new capillaries.
Restores cellular activity and increase oxygen production in the skin's cells.
Promotes lymphatic drainage.
Increases moisture while helping tone and smooth the skin.
Reduces size of pores
Single session – $125
3 Session Sale – $328 (Savings $47)
6 Session Sale – $628 (Savings $122)
Micro Needling Cosmetic Facial Treatments
This facial treatment, also referred to as collagen induction therapy, has garnered significant attention as a facial treatment known for its ability to enhance the appearance and texture of the skin. This procedure involves the utilization of a specialized device equipped with fine needles to create controlled micro-injuries on the surface of the skin.
Through the stimulation of the body's natural healing process, micro needling prompts the production of collagen and elastin, crucial components for maintaining youthful and radiant skin. These minute punctures, carefully adjusted based on individual requirements, aid in diminishing the visibility of fine lines, wrinkles, and acne scars, resulting in a smoother complexion with increased firmness and elasticity.
In addition to its anti-aging effects, micro needling addresses prevalent skin concerns like enlarged pores and uneven texture. It can be customized to suit diverse skin types, rendering it a suitable choice for individuals with sensitive skin, acne-prone skin, or signs of aging. By creating minuscule channels on the skin's surface, micro needling augments the absorption of skincare products, maximizing their efficacy.
Following a session, it is normal to experience temporary redness and mild swelling akin to a sunburn, lasting for approximately one to two days. However, these transient side effects swiftly diminish, unveiling a refreshed and revitalized appearance within a few days. It is recommended to refrain from applying makeup during this 24 to 48-hour recovery time.
How Many Treatments Will I Need and How Often Will I Need Them?
While everyone's skin needs are different, it is recommended to wait 4 to 6 weeks between treatments to allow the body to produce the collagen needed to repair micro-perforations and to avoid damage to newly formed collagen.
Depending on your goals will determine the number of treatments needed. Our Esthetician will assist you in accessing the number of treatments recommended.
Single session – $247
3 Session Sale – $698 (Saving $43)
6 Session Sale – $1,378 (Saving $104)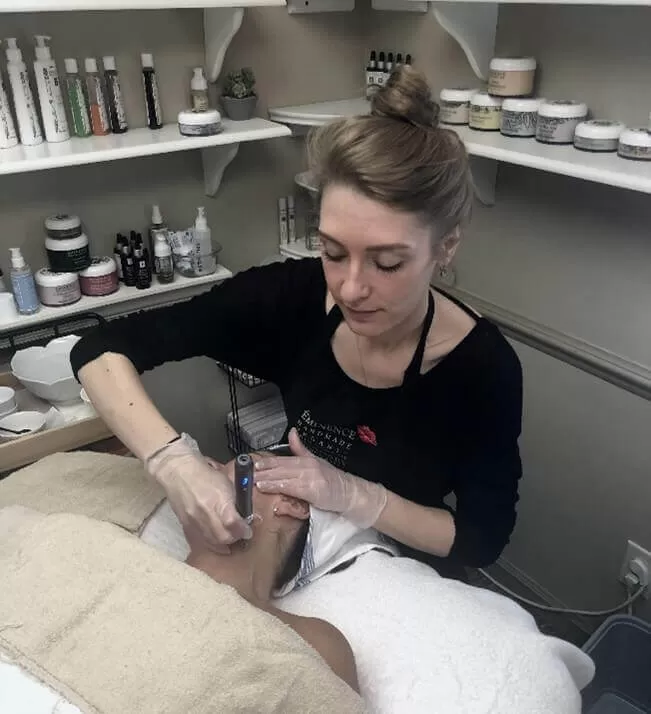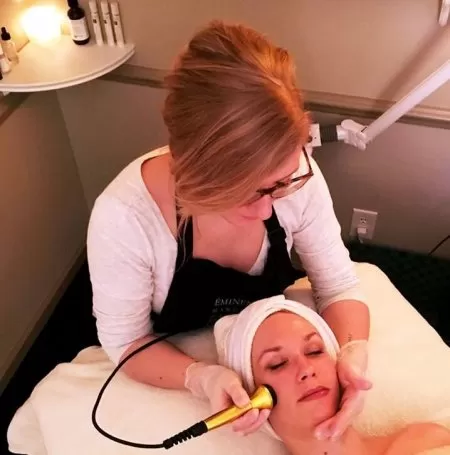 Radio Frequency Laser Facial Treatments
Radio Frequency (RF) Laser Facial skin tightening uses RF energy and a non-invasive red laser. It significantly minimizes the appearance of fine lines and loose skin. It does this through heating tissue and stimulating subdermal collagen production.  The aesthetic technique encourages tissue remodeling. It further promotes the production of new collagen and elastin.
It further aids in tightening. RF Laser Facial supports repairing of early signs of aging or sagging skin. It is also used for photorejuvination, pigmented & vascular conditions. Acne & acne scarring treatment and cellulite treatment.
Learn More About Radio Frequency Laser
RF Treatment is a non-invasive and non- surgical procedure. It stays true to the wellness standards of Wellness Origin.
It is wonderful for people seeking alternative treatments to injections, fillers and surgery to bring beauty to their skin.
1 hour RF Treatment for Face & Neck
Single session – $147
3 Session Sale – $397 (Saving $44)
6 Session Sale – $749 (Saving $133)
High Frequency Facial Treatments
Developed in the late 1800's by renowned scientist Nikola Tesla, the "Tesla Current", more commonly known as High Frequency current, was used to aid in wound treatment. In addition, it further assists the body's natural ability to kill bacteria. Also, it helps fight infections caused by toxins. Through the years, High Frequency Treatments have proven to do much more for skin grievances relating to cosmetic, anti-aging and acne prone healing issues.
How Does It Work?
Our High Frequency Facial Treatment serves as a noninvasive procedure customized to your skincare needs. It refines the appearance of fine lines & wrinkles, puffiness & dark circles beneath the eyes, hyperpigmentation and enlarged pores. The treatment aids with promoting facial lymphatic drainage, eliminating toxins to assists the body's natural response to heal acne, nourishing hair follicles encouraging hair growth and reducing the look of cellulite.
Using gentle movement across the skin's surface, our High Frequency Facial device creates rejuvenating electrical currents. They stimulate oxygenated blood flow to areas that have been restricted. Production of mild heat allows serums to penetrate deeper and overall toning of the skin's surface.
Which Treatment Is Right for Me?
We offer High Frequency Anti-aging and High Frequency Acne Facials. Both treatments are beneficial for numerous skin care concerns. Our Esthetician will assess your skin's condition. She will recommend a course of action to have your complexion healthy and glowing!
High Frequency Anti-Aging Facial
Utilizing our High Frequency Facial device with the use of a Neon gas filled glass tube, the warm glow of red and orange will appear.  Gently swept across the skin's surface, the High Frequency Anti- Aging device creates a warming sensation. It will allow deeper penetration of skin care products and stimulate oxygenated blood flow to restricted areas. This results in a refined appearance of dehydrated fine lines and wrinkles, decreasing hyperpigmentation and promoting cell regeneration and elastin production.
Single session – $147
3 Session Sale – $397  (Saving $44)
6 Session Sale – $749  (Saving $133)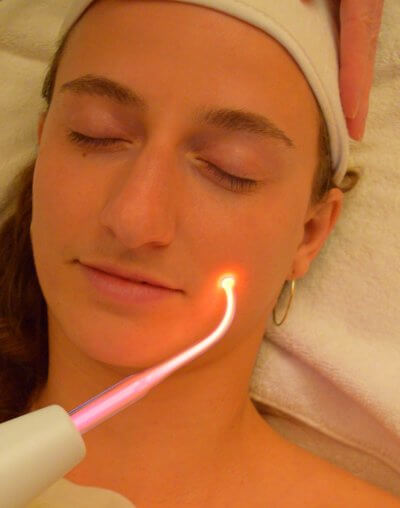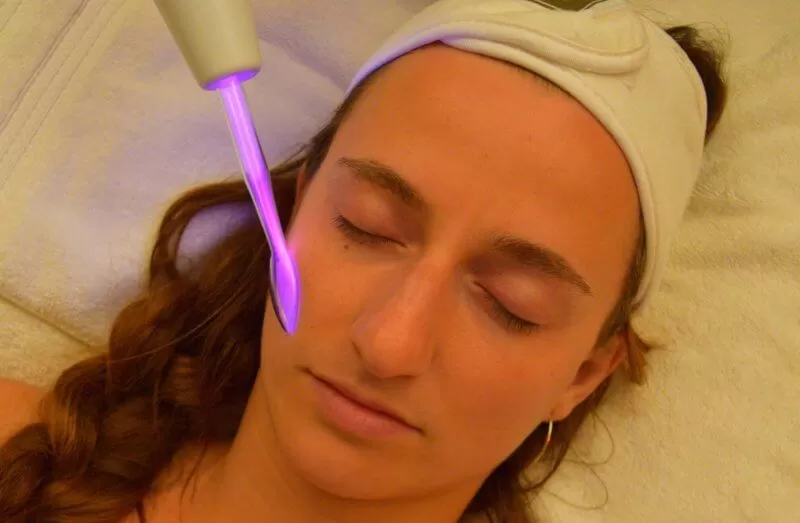 High Frequency Acne Facial
For this treatment, our High Frequency Facial device is paired with an Argon gas filled glass tube, creating a healing violet blue glow. The treatment is used as an all over treatment, as well as spot treating. The High Frequency Acne Facial device's gentle current enters troubled areas affected by toxin build up. It also assists with killing bacteria and aiding the body's ability to heal, therefore assisting in the prevention of future breakouts. It helps with softening the appearance of acne scarring and minimizing the look of large pores.
Single session – $147
3 Session Sale – $397  (Saving $44)
6 Session Sale – $749  (Saving $133)
**High Frequency Facial is a mild healing and safe treatment. But there are contraindications that must be kept in mind. We will not use on areas with damaged blood vessels, spider veins or rosacea.
Gua Sha Facial
Traditionally used in Chinese medicine, Gua Sha (pronounced GWA SHAH) is centered around the concept of promoting "qi." "Qi" is the balance and flow of our body's vital energy.
Our Gua Sha Facial delivers a truly holistic effect to the body. A gentle sweeping motion stimulates the lymphatic system. This allows our organs to function properly. This happens by breaking up stagnation and reducing inflammation. In turn, this method will reduce the appearance of eye puffiness. It relaxes tension held in facial muscles. In addition, with the use of a jade Gua Sha tool, this soothing facial promotes blood flow to restricted areas. It deliveres increased oxygen and nutrients to the skin.
It allows facial serums and moisturizers to penetrate deeper into the layers of the skin. This encourages greater hydration. The unique rounded edges of the Gua Sha tool coaxes the skin to respond to the movement. It uses the body's natural ability to rejuvenate. Therefore, softening the look of fine lines and wrinkles. In addition, it assists in the alleviation of acne and prevention of future break outs.
Repeated treatments of our Gua Sha Facial will trigger the body's ability to stimulate collagen production and elasticity. This results in a more sculpted jawline and a glowing complexion.
Our Esthetician will gladly assess your skin's condition. She will recommend where to work the Gua Sha Facial into your skin care regimen!
Single session – $147
3 Session Sale – $397 (Saving $44)
6 Session Sale – $749 (Saving $133)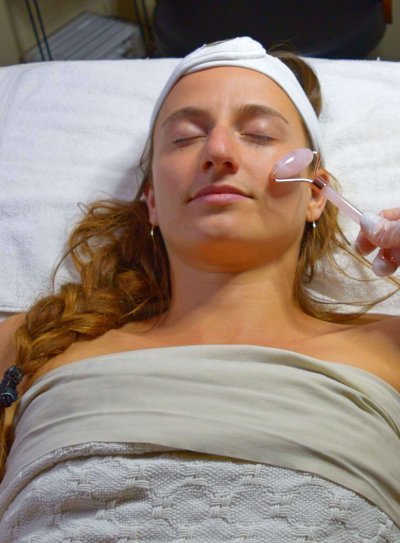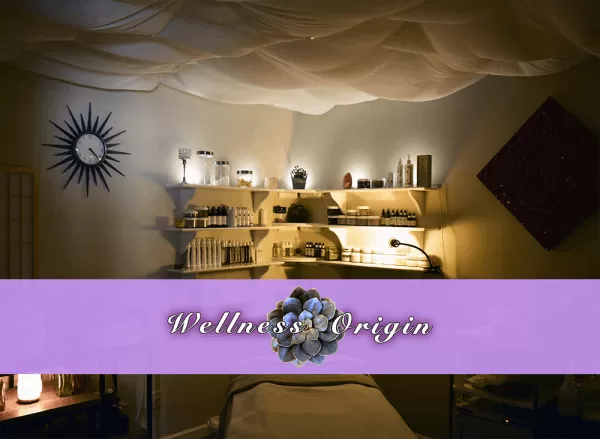 These statements have not been evaluated by the FDA. These services and products are not intended to diagnose, treat, prevent or cure any specific disease.