"Laser Dark Spot Removal Sale (1-10 Spots)"   |   Sale Price $58
50% OFF   |   Limited Availability
That's $59 off        Regular Price $117

Purchase at this sale price now even for an appointment at a later date.
Limit 1 per client. For first time with this service appointment only.
Select "Laser Dark Spot Removal Sale (1-10 Spots)" from "Appointment Type" to Book your appointment.
Laser Dark Spot Removal Carmel Indiana Spa

Unveiling the Wonders of Laser Dark Spot Removal
Understanding the Issue of Dark Spots
Dark spots, or hyperpigmentation, are a common skin concern caused by sun exposure, hormonal changes, aging, or acne scarring. People seek solutions to achieve a more even complexion.
The Revolutionary Approach – Laser Dark Spot Removal
Laser dark spot removal has emerged as a precise and effective solution for hyperpigmentation. It surpasses traditional remedies like creams and peels, gaining popularity among practitioners and patients alike.
Decoding the Mechanism behind Laser Dark Spot Removal
Laser technology targets excess melanin responsible for dark spots. The focused light beams break down the melanin, leading to the gradual fading of spots, without affecting the surrounding skin.
The Advantages of Opting for Laser Treatment
Laser treatment offers quick and efficient results with minimal discomfort and downtime. Its pinpoint accuracy ensures safe and accurate treatment. Additionally, it stimulates collagen production, reducing fine lines and wrinkles, and delivers long-lasting outcomes with proper sun protection.
Preparing for the Procedure
Before treatment avoid tanning, self-tanners, and bronzers for 2-4 weeks and use sunscreen of SPF 30 or higher prior to treatment. Right before treatment don't use any skin care products like lotions, oils or sunscreens. Make sure that your skin is nice and clean before your laser session. Doing this helps ensure that any permanent discoloration is avoided.
Post-Treatment Care
Proper post-treatment care is crucial for optimizing results and promoting healing after laser dark spot removal.
Multiple Sessions Will be Needed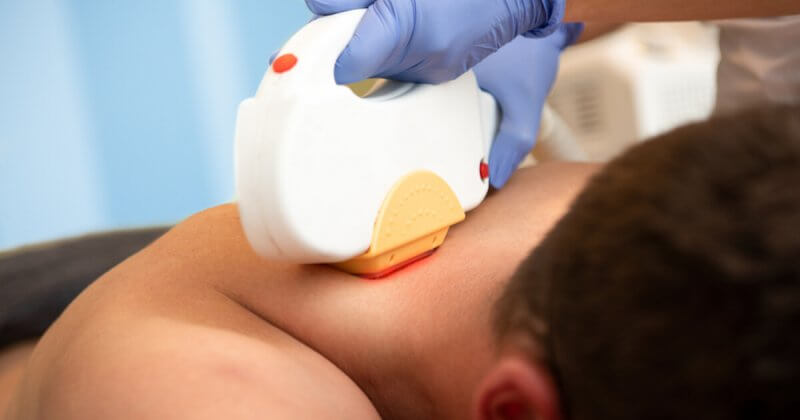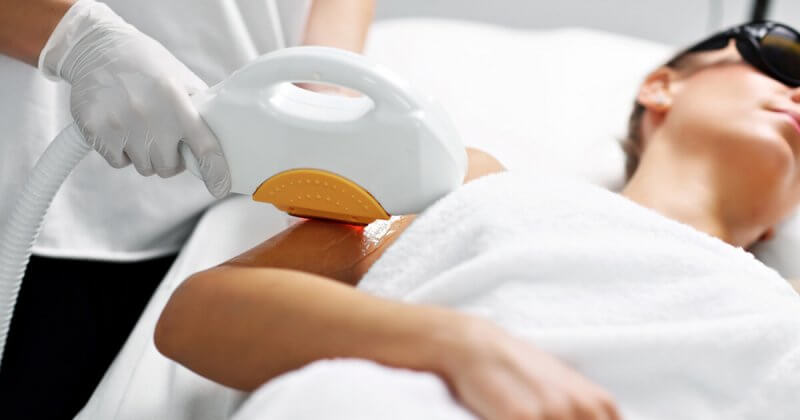 Laser Dark Spot Removal (1-10 Spots):
Single session – $117
4 Session Sale – $428  (Savings $40)
8 Session Sale – $836  (Savings $100)
Laser Dark Spot Removal (11-20 Spots):
Single session – $157
4 Session Sale – $568  (Savings $60)
8 Session Sale – $1116 (Savings $140)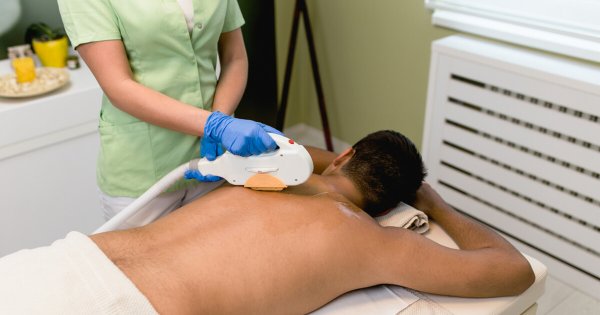 These statements have not been evaluated by the FDA. These services and products are not intended to diagnose, treat, prevent or cure any specific disease.